We work with many professionals and firms to provide you with any business service or assistance you may need.
While we do bring these professional on board, we don't just send an email to a client and professional connecting them and get out of the picture. We act as a trusted liaison throughout the process making sure both sides get everything they need.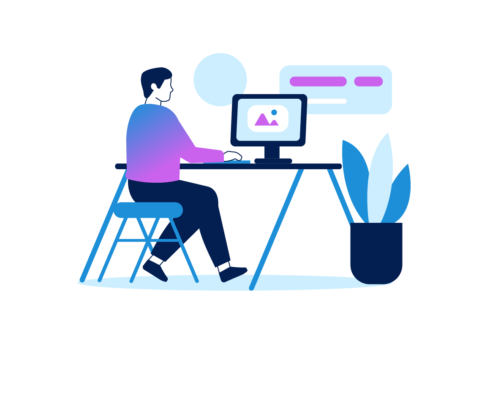 Gregory Legal Group
Gregory Legal Group is a full-service law firm with corporate, business, tax, estate planning, litigation, real estate, and intellectual property capabilities. Located in Morristown, New Jersey, the firm handles all the legal needs for businesses, their respective principals and the entrepreneur. 
We have been working with Paul and his group for a few years now and he has assisted our clients from clients ranging from setting up a business to getting out of a messy business situation. 
FatRabbit Creative
FatRabbit Creative is a full-service branding, digital marketing, and website design agency, who with its all-in-house staff can provide small to medium-sized businesses any and all of their marketing needs.
"At FatRabbit Creative, we know that businesses struggle to successfully implement strategic marketing and brand consistent design. So, we come alongside them, working as a member of their team to holistically market their brands to their customers through well-defined strategies. This way business owners can focus on the success of managing their growing, thriving businesses."
Hambroit Solutions
Hambroit Solutions is well versed in implementing and supporting various networks and operating systems. Kelvin has used his skills with network implementation, web development, and technical support. Kelvin takes pride in helping business owners keep their focus where it matters, growing their business!
Archer Lead Generation
Archer Strategies has developed a unique and proven lead generation strategy for companies selling B to B, with a particular focus on technical and strategic selling. We will get you more leads than you can handle.
James Cassino, CPA
Comprehensive personalized multi-generational tax, financial, and estate planning for discerning clientele.  15 years of experience with Big-4 accounting firms and over 15 years in private practice.  Clients include high income/net worth individuals in 14 states and owner-operated business.  I coordinate my activities with investment advisors and attorneys focused on delivering superior client service.
CSM Film Productions
CSM Film Productions was founded with the idea of bringing cinematic solutions to our clients.
"At Corporate Strategic Marketing, we want to bring that professional imaging to your corporate interviews by offering cinematic filming to tell your unique story.
We want your brand to stand out from the competition. In a world full of videographers and photographers, there are very few content creators that understand that not only tells your story, but is designed to communicate specifically to your audience. Your company has a story to tell. CSM films are where those unique stories come to life!"
Dan Abbate
Dan Abbate is an entrepreneur, thought-leader, and investor with a career-long focus in business process optimization and automation using advanced technology, organizational development, and continuous improvement. Dan has a heavy transaction background including startup financing, mergers and acquisitions, and turnarounds.
Let's Work Together
With a wide range of knowledge, including finance, marketing and vision building and an ability to bring-in and communicate with various specialists to ensure optimal care, Fox and Partners is uniquely suited to bring to the business world what the medical world has had for decades – a warm first point of contact, a professional with a breadth of knowledge and coordination for all of your business and financial needs.