At Fox & Partners we pride ourselves in creating a positive, productive and profitable workplace ecosystem. Each team member is a piece essential to that puzzle. 
To contact a team member, simply click the envelope icon.  If you would like to join our team, please see our Careers page.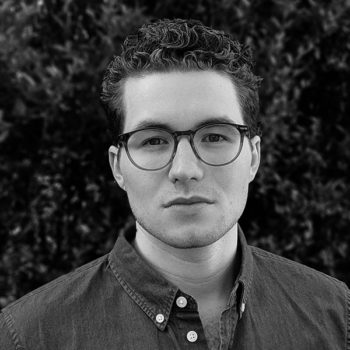 Hurley started Fox & Partners to provide business owners with better business professional services. He enjoys helping small business owners get a better understanding of their finances and putting together reports and goals to assist the owner get to where they want to be. In addition to owning Fox & Partners Hurley is on the board of multiple non-profits and has an equity stake in other small businesses. He enjoys reading, see his GoodReads, hanging out with his wife and walking his dog.
Bena Rossi
Senior Consulting Manager
Revena is a highly accomplished finance professional with expertise in business expansion, operations, and finance. She is a strong leader with a proven history of achieving results through the development of strategic business plans and alliances. She is experienced in developing financial structures for complex organizations, managing crucial teams, and possesses in-depth operations knowledge. She is skilled in leading colleagues, management, and staff through significant organizational change while maintaining focus on leadership, teamwork, and performance excellence. In addition, Revena's skills in financial modeling, data analytics, reporting process optimization, cost reduction, revenue enhancement, and software and technical development will further enhance our ability to serve our client's unique financial and business needs.
Before joining the Fox and Partners team, Revena spent the past 20 years as a financial executive in the healthcare field.
Along with this experience, she brings client-specific expertise through her work in a Small Business Incubator, being responsible for accounting software and reporting setup/implementation for business owners of various sizes and industries.
Revena is a graduate of Shippensburg University and is currently pursuing her Master's in Business Administration from Southern New Hampshire University, with expected graduation in June 2022.
Mary Jo (MJ) Loboda
Staff Accountant
MJ brings an upbeat, organized and motivated presence to our team in addition to her decades of bookkeeping and administrate support experience. MJ has worked with multiple non-profits and businesses helping with their accounting, inventory, and customer service. While working for one non-profit MJ increased donations by 40% by redesigning fundraising campaigns, created and launched a website that increased online sales by 300%, saved the company $100k in expenses and increased efficiency by integrating new technology. For Fox & Partners MJ provides bookkeeping, AR and AP services and back-office support to Fox & Partners and our clients.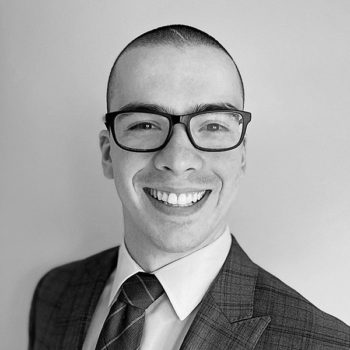 As a controller for Fox & Partners, Chris provides cash flow management, analytical forecasting and strategic reports to our clients. Chris has extensive knowledge of various accounting software and has created complex automated forecasting spreadsheets.
Chris has guided businesses from the brink of bankruptcy to record performance, including turning around a franchise restaurant with over 50 employees in less than two years. Chris provided a strategy that created significant gains after 6 consecutive years of losses.
He recouped tens of thousands of dollars in tax overpayments, in less than two weeks, for a contractor by identifying past omissions and designing reports to get to a better bottom-line.
And he has implemented processes to monitor daily cash flow, forecast cash requirements and save countless hours and fees for a commercial property management group.
Having worked with hundreds of businesses of varying sizes, Chris is now pursuing his CPA with targeted completion in 18 months.
Michael Ragnetti
Exec Assistant

Michael joined Fox & Partners as Hurley's Executive Assistant in 2019. In addition to assisting Hurley with many day-to-day tasks, he works on clients' QuickBooks and manages a non-profit organization's hundreds of spreadsheets and data points. 
Previously Michael worked with Hurley to prepare financial reports, to implement a new tax filing process and prepared and assisted in the completion of over 300 tax returns as the office manager at an accounting firm. 
Michael spent three years in the health and fitness industry with a primary focus in gym management and operations while studying business management and psychology at Centenary University.
Michael is a QuickBooks ProAdvisor.
Catherine Barrow
Assistant

Catherine Barrow graduated from Muhlenberg College with a BA in Business Administration with a concentration in Marketing and Management.
While in school, she worked with a local Non for Profit Symphony Hall by conducting marketing research to attract younger patrons as well as attract potential donors. She also has a unique skill set in that she has an extensive chemistry background in Chemistry. While at Muhlenberg, she had the opportunity to conduct product formation research with Dr. Robert Fuller. She has recently earned her mini MBA in Digital Marketing from Rutgers Business School.
After graduation, she has spent the past several years revitalizing companies' marketing tactics and building relations with their customers.
At Ecru New York, Catherine was part of their marketing team and worked with compiling a PR list, assembling promotion products for PR and trade shows as well as running their various social media accounts.
While working for a Luxury Salon and Spa, she has worked with local vendors to host special events in order to create brand awareness and increase customer base. When she became the head of the Bridal Department she worked on contacting, negotiating and booking vendors to host an annual special In-Salon event geared toward showcasing their services and their brand. In order to give clients a comprehensive place for information on the Salon's offerings, she worked with upper management to redesign their website and increase click through rate and overall website traffic.
Joy knows first-hand how hard keeping up with the books can be when you're a business owner. She grew up watching her family grow a small business and became passionate about keeping the books up to date and in tip top shape. She has worked with businesses within many industries; everything from trades companies to retail stores to non-profit organizations. When she's not keeping books in order, she loves spending time with her husband and three adorable daughters.
William Walker
Account Manager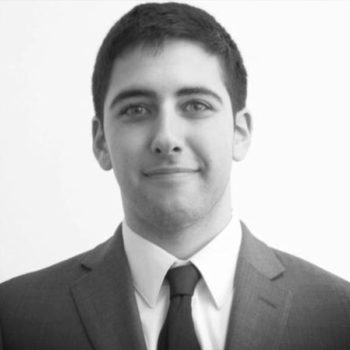 Sagi Kadosh
Chief Revenue Officer

Let's Work Together
With a wide range of knowledge, including finance, marketing and vision building and an ability to bring-in and communicate with various specialists to ensure optimal care, Fox and Partners is uniquely suited to bring to the business world what the medical world has had for decades – a warm first point of contact, a professional with a breadth of knowledge and coordination for all of your business and financial needs.